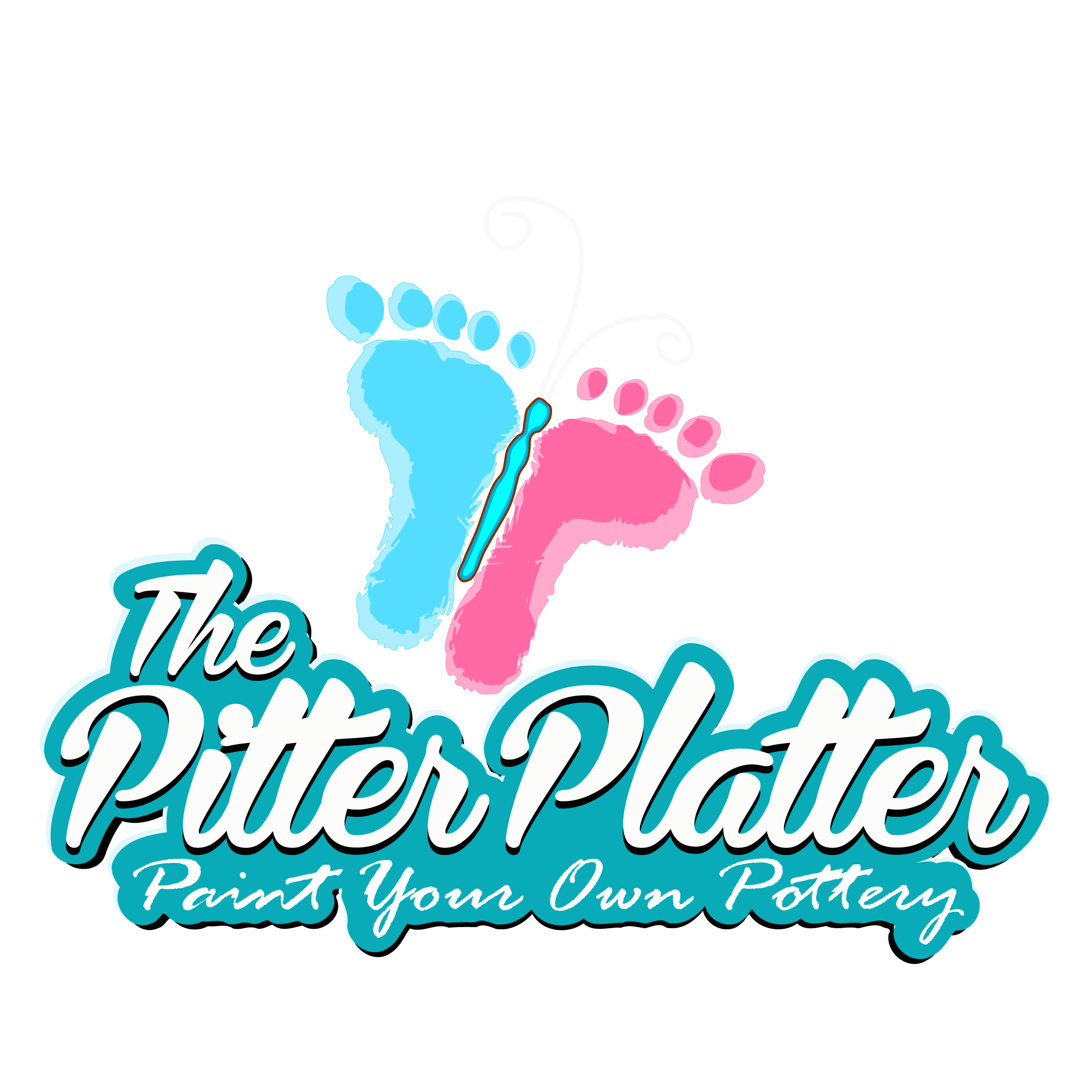 All Pitter Platter birthdays take place in our private room that seats 16. That means a small gathering of friends and family are welcome to stay for the entire party! Each party will also have a studio assistant walk your guests through each step of the project, so first-timers are welcome!
Now Accepting
Birthday
Parties!!
Pottery Painting - All Ages
$150 Package: Includes ceramic items such as small collectibles and party animals. Up to 10 guests and $15 per additional guest.

$175 Package: Includes ceramic items in the above package as well as keep-sake boxes, medium figurines, designer mugs. Up to 10 guests. $17.50 per additional guest.

$200 Package: Includes ceramic items in the above packages as well as large figurines, boxes, banks, flower vases, and bowls. Up to 10 guests $20 per additional guest.

*Inventory changes weekly. If you are interested in requesting a certain ceramic item for your party please stop by in person or call. Otherwise, our current inventory during the day of your party will be available.
*Ceramics are painted with a glaze, must be left to fire Ceramics will be left here after your party and can be picked up a week later after we have fired the pieces. Ceramic parties do not include an instructor and is self directed. Our friendly staff will help you get set up with the glazes and brushes then you are off!
*Party Host Picks Up: We recommend that you pick up the entire party's
items and redistribute to all of the participants.
*Choosing Your Package: You must chose only one art project for your party. For example you can not have a clay project along with pottery painting, and each child only paints one pottery item. You can determine what ceramic item package you desire the day of your party.
*We love decorations! Bring your own decor for our room. However, pinatas, confetti, noisemakers, or loud toys are not permitted.
* Bring Food!: We have a fridge and freezer so you are welcome to bring
cake, ice cream and drinks.
​
*Less Than 10 Kids and Refunds: It is still the full package cost if less than 10 kids show up. No refunds on rental fee for cancellation. May reschedule up to a week before your party, fees may apply
Saturdays: 10:30am-12:30pm, 1pm-3pm, and 3:30pm-5:30pm
Sundays: 1:30pm-3:30pm or 2:30pm-4:30pm
Week days: Any time during the weekday or evening just give us a call.
To Register: Call 803.996.3857
A Memory To Last A Lifetime: We can grab those little fingerprints from all the participants and our talented artists will create a memory plate of almost any unique design idea. To learn more, just inquire with our helpful staff the day of your party. Approximately $20-$25 for the design and then
it is the cost of the plate you decide to get the design on, usually $20-$25.
All packages require an upfront nonrefundable $25 room rental fee
which reserves your private room. Fee does not go toward your final total.
​
(Decorations, food, place settings not provided, but parents are encouraged
to decorate as they wish)